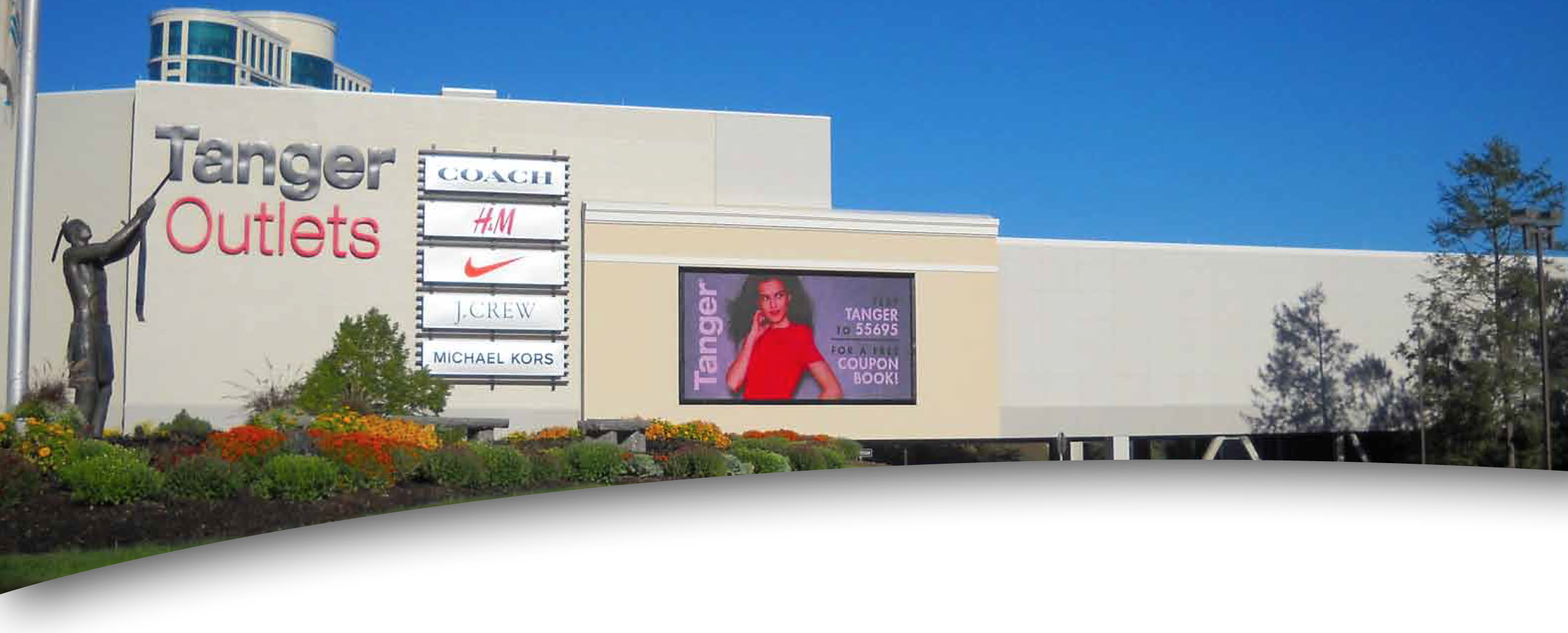 Tanger Outlet at Foxwoods
Resort and Casino
System: Staycell® HYBRID Intumescent Spray Foam Insulation System
Application: Underside Metal Floor Deck 
Location: Mashantucket, CT
Project Size: 178,000 square feet
PROJECT OVERVIEW:
Foxwoods Resort Casino (the largest in North America) offers a vast array of gaming in seven casinos; AAA Four-Diamond hotels, restaurants from gourmet to quick service, world-renowned spas, award-winning golf, state-of-the-art theaters and exclusive retailers. To expand its shopping offering, Foxwoods partnered with Tanger Factory Outlet Centers, Inc. to build a new $115 million Tanger Outlet adjacent to the casino, providing convenient access for guests.
DESIGN CHALLENGES:
One stipulation of the project before approval was granted and construction began was the land below the building would be disturbed as little as possible since it sits on sacred land owned by the Mashantucket Pequot Tribal Nation. After several rounds of design, it was decided most of the structure would be built on stilts above the rocky terrain. Since the first floor of the building isn't slab-on-grade, the architect had to determine how best to insulate the underside of the floor as it's exposed to open air below. The original specification called for a suspended ceiling system to be installed below the floor with fiberglass insulation laid on top and the cavity heated to keep the floor warm.
After detailed performance and cost analysis, the specification was changed to the closed-cell Staycell® HYBRID Spray Foam Insulation System (sprayed directly to the underside of the metal deck), providing the client higher performance at lower installed and operating costs.
To determine necessary R-value and permeability requirements, PSI ran a Therm model (two-dimensional conduction heat-transfer analysis) and a Wufi analysis (hygrothermal building modeling program used to predict moisture and thermal transport in building envelope systems) to confirm thickness and performance. As a result, an R-12 application of the Staycell
®
HYBRID System (1.5" Staycell
®
302 covered with Staycell ONE STEP® 255 intumescent spray foam insulation) was installed to the underside of the metal decking with an extra 1.5" Staycell
®
302 sprayed on the upper flanges of supporting I-beams. There was close coordination on the project between PSI, Authorized Applicator and the Pequot Indian Tribal Leader. No construction tools or materials were allowed to be left on site overnight, barriers had to be installed to keep debris out of nearby lake and at the end of the project all the rocks below had to be powerwashed.
KEY BENEFITS:

 Superior fire performance. Approved for use without thermal barriers.


 Consistent application in difficult access areas such as behind columns and roof/wall/floor joints


 Provides superior R-value compared to other traditional materials such as fiberglass


Creates seamless air barrier that eliminates energy loss through air leakage


 Strengthens roofs and walls, increasing structural integrity


 Provides vapor retarder that controls moisture problems


 Environmentally friendly, containing no ozone depleting materials or formaldehyde


 Installed by PSI certified Authorized Applicators